Assistente pessoal
Os taskers organizados e eficientes podem ser a sua mão direita, ajudando com qualquer tarefa.
Os taskers organizados e eficientes podem ser a sua mão direita, ajudando com qualquer tarefa.
Procurar ajuda
Assistente pessoal
Se pudesse ter ajuda para tornar o trabalho mais fácil, o que pediria? Esteja à procura de assistência para um dia ou vários meses, pode contar com os taskers. 
Percorra os perfis de tasker de assistentes pessoais para encontrar a pessoa com as competências certas para a sua atividade

Reserve assistência pessoal individual ou recorrente — se funcionar para si, funciona para nós.

Invista o seu tempo e energia no que é mais importante
Como funciona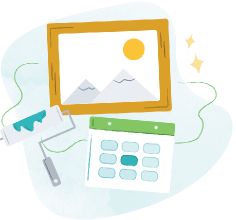 Diga-nos o que precisa que se faça e a melhor hora e local para si.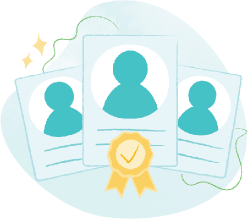 Procure taskers de confiança conforme a competência, avaliações e preço. Converse com eles para acertar pormenores.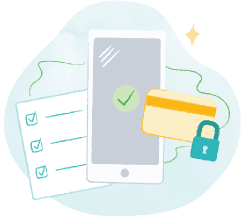 O tasker faz-lhe uma visita e faz o trabalho. Pague com segurança e deixe uma avaliação, tudo através da TaskRabbit.
Perguntas frequentes
Certainly. If you need help filtering your inbox, hiring a personal assistant Tasker is a great solution. Your Tasker can help you cut down on email clutter by delegating to other employees, flagging important correspondence, deleting unnecessary clutter, and more.
Absolutely. Simply describe what you're looking for, browse to find a Tasker who fits your needs, and book. Then set up a schedule that works for you and the personal assistant. Yes, it's really that simple.
Your peace of mind is important to us, that's why all our Taskers have passed a background check. Our Taskers are trusted, rated & reviewed. So whether it's managing your calendar, taking notes during a sensitive meeting, or scheduling your appointments, they've got you covered.
That's easy –– simply search for a personal assistant Tasker in your area, describe your to-do list, and browse profiles. You'll see which Tasker's skills and experience best match your criteria, how many times they've worked as a personal assistant, their rates, and reviews.
Definitely. We want to ensure an excellent experience for you, so please describe your to-do list in as much detail as possible before booking. Once you've booked your Tasker, you'll communicate directly with him or her. You'll share details, including any errands you need help with, when and where to attend the meeting, and more.