Carpintaria e construção
Precisa de alguma coisa construída? Os taskers experientes podem ajudar com os trabalhos de carpintaria e construção.
Precisa de alguma coisa construída? Os taskers experientes podem ajudar com os trabalhos de carpi...
Procurar ajuda
Serviços de carpintaria e carpinteiros locais
Nem todos sabemos arranjar uma cadeira ou construir uma estante e nem todos gostamos da ideia de ligar a serra elétrica para cortar qualquer coisa à medida. Felizmente, nem todos precisamos de o fazer. É aí que entram os taskers.  
Quando usa a TaskRabbit para encontrar ajuda em carpintaria, acede a uma rede de pessoas experientes, competentes e de confiança disponíveis para fazer o trabalho. Não tem de fazer tudo sozinho: visite a TaskRabbit e contrate um tasker.
Encontre os melhores carpinteiros ou faz-tudo na sua área e reserve uma tarefa hoje.
Como funciona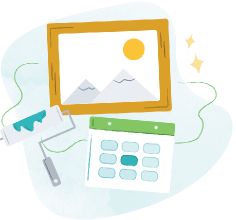 Diga-nos o que precisa que se faça e a melhor hora e local para si.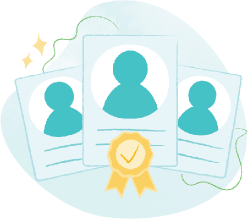 Procure taskers de confiança conforme a competência, avaliações e preço. Converse com eles para acertar pormenores.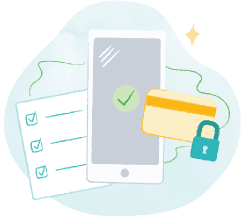 O tasker faz-lhe uma visita e faz o trabalho. Pague com segurança e deixe uma avaliação, tudo através da TaskRabbit.
Perguntas frequentes
Yes! Taskers are independent contractors with a wide range of carpentry skills. Many have previous experience in carpentry and general contracting.
TaskRabbit's mission is to connect customers and Taskers quickly. Many Taskers are available same-day! While the exact time frame depends on the scope of your job and your Tasker's availability, Taskers finish most projects in just a few days.
Carpentry services average about $40 per hour, although prices vary from Tasker to Tasker. When you come to TaskRabbit for carpentry services, you'll begin by describing what you need. At that point, you can browse the selection of Taskers and select someone by reviews, skills, and price. Once you've agreed on job details, you'll pay and leave your review right through TaskRabbit.
Taskers are independent contractors; when you're choosing a Tasker, if your job requires a licensed carpenter, be sure to check with your Tasker to ensure that s/he has the appropriate qualifications.
You don't need a massive toolbox to work with a Tasker. Instead, TaskRabbit's local carpenters bring their own tools to your job, ensuring you always have the right equipment for the job. Have a special request for your Tasker? Go ahead and use the TaskRabbit platform to communicate directly with your Tasker.