Instalação de casas inteligentes
Contrate um tasker para serviços de instalação de casas inteligentes e traga a sua casa para o século XXI.
Contrate um tasker para serviços de instalação de casas inteligentes e traga a sua casa para o sé...
Procurar ajuda
Configuração de casas inteligentes
A casa inteligente é o futuro: um único comando que controla as luzes, colunas inteligentes e a porta da garagem? Apesar disso, instalar estes dispositivos futuristas pode ser intimidante.
Felizmente, a TaskRabbit torna o processo simples e acessível. Contrate um tasker para instalar a sua casa inteligente para que possa concentrar-se no que importa: desfrutar dela.
Procure o serviço de instalação de casas inteligentes na sua área e reserve a tarefa hoje.
Como funciona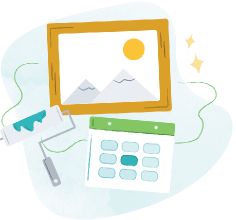 Diga-nos o que precisa que se faça e a melhor hora e local para si.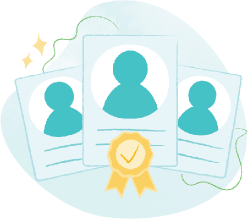 Procure taskers de confiança conforme a competência, avaliações e preço. Converse com eles para acertar pormenores.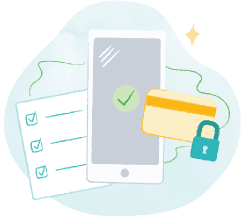 O tasker faz-lhe uma visita e faz o trabalho. Pague com segurança e deixe uma avaliação, tudo através da TaskRabbit.
Perguntas frequentes
Yes! Go shopping to your heart's content, and then find a Tasker who can install all your new goodies. Whether you've picked up a Google or Amazon device, or something else entirely, the smart home installation Taskers can help you get everything installed, hooked up, and ready to go to work.
The exact time frame depends on the scope of your job and your Tasker's availability, however most tasks are completed in a few hours. Many Taskers can be hired for same day service! Jobs generally go faster when they're less involved than when they're more extensive - a whole-home system will take longer than a single device installation, for example.
Absolutely! Taskers have experience with nest thermostat & ring doorbell installation. Your Tasker can also help with the necessary wiring and installation of a variety of smart home products, including but not limited to:
Amazon Alexa
Google Home
Ring Doorbell & Security
Nest Thermostats & Cameras
Simply let your Tasker know the smart home device you need installed in the description so that everyone is aligned with the task.
Local smart device installation Taskers start their rates at about $40 per hour, although prices vary from Tasker to Tasker. You can browse the selection of smart home installation Taskers and select one by reviews, skills, and price.
You don't need a builder's toolbox to get your smart home setup job done. Instead, Taskers bring their own tools, streamlining your home automation installation and ensuring the job goes as efficiently as possible. Just make sure your Tasker knows what equipment to bring for the job.