Manutenção da casa
Contrate um tasker para todas as tarefas de manutenção da sua casa!
Contrate um tasker para todas as tarefas de manutenção da sua casa!
Procurar ajuda
Serviços de manutenção de casa
Fazer manutenção de uma casa inteira não é para toda a gente. Felizmente, já não tem de o fazer sem ajuda. A comunidade de taskers está aqui para ajudar. A TaskRabbit permite-lhe contratar taskers para fazer tarefas de reparação e manutenção em casa — qualquer tarefa, de qualquer dimensão. Pense na equipa de taskers como boas amizades com um cinto de ferramentas, cortesia da Internet.
Serviços de manutenção em casa de confiança para riscar as tarefas da sua lista, uma a uma

Taskers verificados com paixão por qualidade

Um Compromisso para a Satisfação abrangente para que tenha zero preocupações.
Como funciona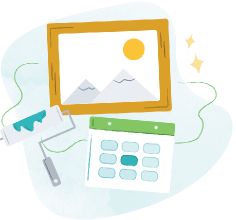 Diga-nos o que precisa que se faça e a melhor hora e local para si.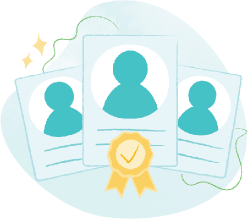 Procure taskers de confiança conforme a competência, avaliações e preço. Converse com eles para acertar pormenores.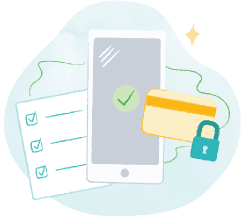 O tasker faz-lhe uma visita e faz o trabalho. Pague com segurança e deixe uma avaliação, tudo através da TaskRabbit.
Perguntas frequentes
When you hire a home maintenance Tasker, you'll get someone who can plant flowers, fix a light fixture, paint a bedroom or a single wall, put together that confounding Ikea furniture, or anything else you might need. They're versatile and committed to getting the job done. Have a custom job? No problem. Taskers will work with you to tackle it.
TaskRabbit's home maintenance services starts at about $40 per hour, although prices vary from Tasker to Tasker. You can browse our marketplace of local home maintenance services and select a Tasker by reviews, skills, and price. The cost of each task will also vary based on skills, tools, and time needed to complete the repairs.
Of course! After all, we want your home maintenance job to come out perfectly, and communication is critical to that. The TaskRabbit platform allows you to chat with your Tasker to confirm job details and get on the same page.
We understand you don't want some stranger off the street messing with your plumbing. Fortunately, Taskers are qualified to complete your home maintenance and repair tasks, from start to finish. In fact, many have worked as builders, plumbers, or electricians in the past. Browse individual Tasker profiles to find a fit that's got the skills and background you need to get the job done.
Yes. Taskers help with all sorts of projects - both large and small. Most have their own hand tools and equipment and are happy to help with everything from rebuilding a deck to hanging those new blinds in the nursery.