Instalação de prateleiras
Precisa de ajuda a montar ou instalar prateleiras? Contrate um tasker com experiência na montagem de prateleiras em paredes. Serviço no m...
Precisa de ajuda a montar ou instalar prateleiras? Contrate um tasker com experiência na montagem...
Procurar ajuda
Montagem e instalação de prateleiras
Montar prateleiras soa simples. Mas se já tentou trabalhar com uma broca e aparafusadora e acabou com uma parede com demasiados buracos, sabe quão difícil pode ser. Nós já o fizemos e não o julgamos por não querer repetir a experiência!
Felizmente, chegou a altura de pousar a aparafusadora e contratar alguém para o fazer bem à primeira. Os taskers são especialistas em fixar estantes de parede,  instalar prateleiras metálicas, prateleiras em armários e mais.
Encontre um tasker para instalar prateleiras em casa ou no escritório e reserve hoje. Serviço no mesmo dia disponível.
Como funciona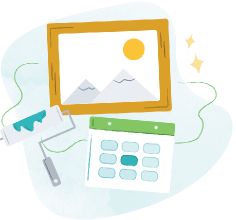 Diga-nos o que precisa que se faça e a melhor hora e local para si.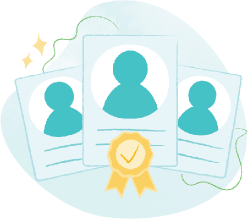 Procure taskers de confiança conforme a competência, avaliações e preço. Converse com eles para acertar pormenores.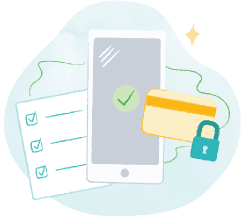 O tasker faz-lhe uma visita e faz o trabalho. Pague com segurança e deixe uma avaliação, tudo através da TaskRabbit.
Perguntas frequentes
Yes! You don't need to overhaul your entire home to hire a Tasker. Most Taskers are happy to help with even small jobs that only take about an hour. This means you can find a Tasker to help with any shelf mounting job you might have - from adding a few hanging shelves to the living room or beefing up the baby's room with some additional hanging storage. It's all up to you.
We know you're anxious to get that new decor up and in use. Many Taskers can be booked for same day service.
Yes! Taskers will help you install any type of shelving, from wood pantry shelves to wire shelves for storage and utility uses. Whether you've got a single wire shelf or a whole household of them, TaskRabbit's Taskers will make quick work of the job.
Shelf mounting services start at $45 per hour and vary from Tasker to Tasker.
Absolutely! Many Taskers who will help you with shelf mounting have worked for closet, construction, and design companies in the past, which means they have the skills and experience to help you put together an entire system. Whether you need some input on where to put that big shelf, or you want to make sure your design choices are on the up-and-up, shelf mounting Taskers can help.