Limpeza de Airbnb e casas de férias
Os inquilinos do Airbnb às vezes fazem das suas. Contrate já um tasker para tratar de todas as suas necessidades de alugueres de férias.
Os inquilinos do Airbnb às vezes fazem das suas. Contrate já um tasker para tratar de todas as su...
Procurar ajuda
Limpeza de Airbnb
Gere um Airbnb? Parabéns! Mas tudo o que tem de fazer entre hóspedes — aspirar, levar o lixo, limpar casas de banho! Sabemos como é e queremos ajudar. Se quiser ajuda para deixar o alojamento pronto para os próximos hóspedes, temos taskers para ajudar. 
Reserve um tasker e dê-lhe todas as tarefas Airbnb que tem na lista.

Conversem diretamente para discutir pormenores como forma de entrar no alojamento, preferências de materiais de limpeza, onde fica o armário das limpezas e mais.

Reserve uma limpeza individual ou limpezas recorrentes, sempre para uma hora que funcione para si.  
Como funciona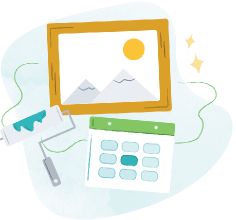 Diga-nos o que precisa que se faça e a melhor hora e local para si.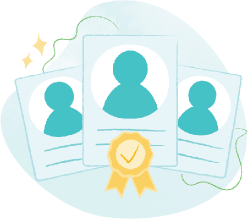 Procure taskers de confiança conforme a competência, avaliações e preço. Converse com eles para acertar pormenores.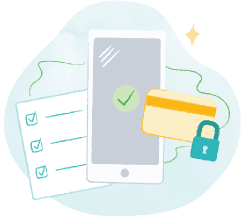 O tasker faz-lhe uma visita e faz o trabalho. Pague com segurança e deixe uma avaliação, tudo através da TaskRabbit.
Perguntas frequentes
Nope! Taskers are here to make your life easier. So when you book your Tasker, think of them like your very own Airbnb cleaning service. If they need to bring their own cleaning supplies and vacuum ­­–– they will! If you prefer they don't use bleach –– no problem. Just make sure your preferences are spelled out in the description and communicate with your Tasker.
No, you don't! But if you'd like to be on-site, you can. It's all up to you. If you'd prefer the Tasker gets your vacation rental cleaned while you're away, just make sure they know all the details –– from how to get into the property, to your cleaning checklist, and how to lock up when they're finished.
Definitely! We get it –– you thought you could squeeze in the cleaning, and life got busy. No problem, that's what Taskers are here for. Simply describe your cleaning needs, choose a trusted Tasker whose schedule and rates match what you're looking for, and consider it cleaned! How easy is that?
Your peace of mind is important to us. That's why all Taskers have passed background checks. When choosing a Tasker to carry out your Airbnb cleaning services, be sure to read reviews and find the Tasker you are most comfortable with, and breathe easy knowing that our Taskers are trusted, rated, and reviewed.
Yes, yes, yes! We love to hear that you've had a great experience with your Tasker and think it's a win-win if you continue to use the same Tasker! Simply communicate with your go-to Tasker, align your schedules, and make it happen. If you're happy, we're happy.