Serviços de limpeza individuais
Não tem tempo para limpar a casa? Descanse e deixe um Tasker ajudar. Deixe a sua casa impecável com um serviço de limpeza individual único.
Não tem tempo para limpar a casa? Descanse e deixe um Tasker ajudar. Deixe a sua casa impecável c...
Procurar ajuda
Limpeza individual
Sabemos como é: a casa parece um cenário de guerra.  Talvez vá dar uma festa ou queira limpar antes de ir de férias, mas não parece haver horas que cheguem num dia.  É aí que os taskers podem ajudar. Os taskers de limpeza recebem avaliações e classificações de clientes para que tenha zero preocupações.
Veja avaliações e classificações para encontrar os melhores taskers na sua área.

Os taskers encarregam-se das suas tarefas e adaptam-se à sua agenda.

Reserve um serviço de limpeza individual e dê à casa, escritório ou evento a lufada de ar fresco de que precisa.
Como funciona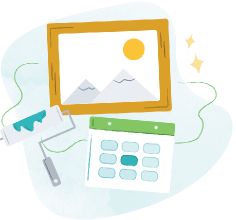 Diga-nos o que precisa que se faça e a melhor hora e local para si.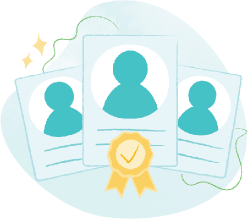 Procure taskers de confiança conforme a competência, avaliações e preço. Converse com eles para acertar pormenores.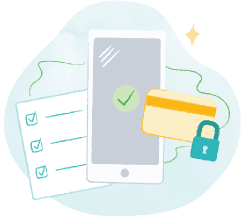 O tasker faz-lhe uma visita e faz o trabalho. Pague com segurança e deixe uma avaliação, tudo através da TaskRabbit.
Perguntas frequentes
Definitely –– you can do whatever works best for your life. Taskers are here to shorten your to-do list, so if you'd prefer to let them in and then leave while they clean, then great! If you want to give instructions for Taskers to enter while you're at work, do it! If you'd rather be home, that's great, too. Whatever makes your life easier, we're all for.
Nope! Taskers are here to make your life easier. If you don't have cleaning supplies, no problem –– just let Taskers know in the description, and they'll arrive with the proper supplies and equipment. But if you have your own supplies that you'd prefer the Tasker use, that's perfect, too!
Absolutely. Whether you thought you'd have time to get the house whipped into shape before your dinner party or the kids went extra wild today, life happens, and Taskers are here to help. It's the same process as always –– describe your task, set your preferred booking date (today), browse available Taskers, and book. Before you know it, your house will be sparkly clean.
Yes! What a thoughtful gift, and one we'd love to receive, we might add. Simply search for trusted Taskers local to the gift recipient, describe your to-do items, and communicate with the Tasker. Whether they're in your neighborhood or across the globe, our trusted cleaners are up to the task!
Definitely. (And really, who isn't behind on laundry? We'd love to meet them.) When describing your to-do list and booking a one-time cleaning service, make sure everyone is on the same page. Communicate directly with the Tasker about any preferences regarding sorting, detergent used, folding. You know, laundry stuff.