Limpeza a fundo
Tem um espaço que precisa de atenção extra para brilhar? Os taskers vão dar um toque extra a esta tarefa.
Tem um espaço que precisa de atenção extra para brilhar? Os taskers vão dar um toque extra a esta...
Procurar ajuda
Serviços de limpeza a fundo
Limpeza a fundo: sempre na lista, nunca acontece. Há sempre qualquer coisa mais importante. Quem tem tempo para limpezas a sério ou sabe por onde começar? Alguém tem e alguém sabe: taskers especialistas em limpezas a fundo. 
Quer precise de um cuidado extra na casa, quer de limpar uma casa da família em que ninguém toca há décadas, pode contar com taskers para ajudar.
Faça uma reserva de serviços de limpeza a fundo com taskers da sua zona
Reserve taskers para que deixem a sua casa imaculada de uma ponta à outra 
Risque as limpezas de primavera da lista de tarefas e desfrute de uma casa finalmente limpa.
Como funciona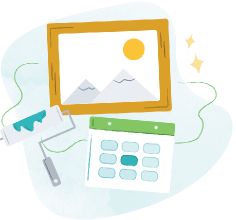 Diga-nos o que precisa que se faça e a melhor hora e local para si.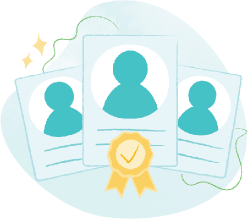 Procure taskers de confiança conforme a competência, avaliações e preço. Converse com eles para acertar pormenores.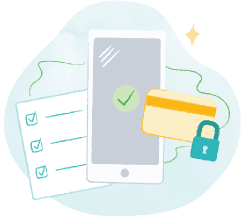 O tasker faz-lhe uma visita e faz o trabalho. Pague com segurança e deixe uma avaliação, tudo através da TaskRabbit.
Perguntas frequentes
The short answer: anything you want. Just communicate your to-do list with your Tasker, and prepare to be amazed. The long answer: think of all the places that build up with a little extra dirt and grime over time. That's what will get cleaned during a deep cleaning service. Think scrubbing the freezer, cleaning the inside and tops of cabinets, cleaning behind the toilet and under the sink, and more. This is all in addition to what a typical house cleaning entails.
Sure can! Whether it's a renovation you're recovering from, or just daily life, deep cleaning Taskers will roll up their sleeves and really use their muscles to get into all the nooks and crannies to make them shine like new. Tops of cabinets, inside of freezers, window sashes –– oh my! You name it, deep cleaning Taskers can clean it
Nope. If you have favorite cleaning go-to products, feel free to provide them to your Tasker, but you don't have to. Just let the Tasker know to bring supplies, and get ready to watch your house sparkle from top to bottom. Taskers usually have their favorite deep cleaning products with extra muscle to cut through that last layer of buildup we all have in our homes, so no shame in relying on their experience.
No, you don't. But you're welcome to stick around if that's what works for you. No matter what's on your to-do list, whether that's scrubbing the laundry room floor and behind the toilets or sweeping out the garage, deep cleaning can take a long time so do whatever works best for your schedule.
That depends. Taskers are experienced and hardworking, but they can only work so fast while still doing a great job. So while we like to think of them as fairy godmothers who can flick their wands and magically make our houses sparkle, they're still human. That's why it's important you describe your to-do list and discuss it with your Tasker in advance, so you get an accurate quote of how long it will take to deep clean your home.