Limpezas de primavera
O pólen e o pelo de gato ou o cotão – ai mãezinha! Teremos a sua casa a brilhar e sem alergénios num abrir e fechar de olhos.
O pólen e o pelo de gato ou o cotão – ai mãezinha! Teremos a sua casa a brilhar e sem alergénios ...
Procurar ajuda
Limpezas de primavera
Chegou aquela altura do ano: o tempo está a mudar, os pássaros cantam e pode finalmente abrir a janela para deixar entrar ar fresco. A primavera é sempre um novo começo. E que melhor forma de começar de novo do que com um espaço limpo e arrumado? 
Mas a agenda diz-lhe que não tem tempo para limpezas de primavera. Podia usar o tempo livre para arrumações... e talvez terminasse no verão. Não se preocupe: há uma alternativa. Contrate um tasker.
Em alguns cliques, pode contratar um tasker experiente para ajudar com as tarefas de limpeza e aliviar o fardo. Seja qual for a tarefa, há um tasker para isso.
Como funciona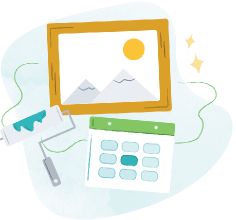 Diga-nos o que precisa que se faça e a melhor hora e local para si.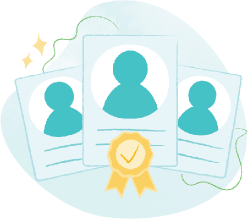 Procure taskers de confiança conforme a competência, avaliações e preço. Converse com eles para acertar pormenores.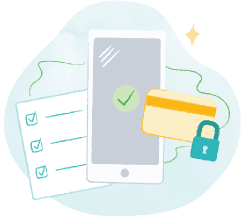 O tasker faz-lhe uma visita e faz o trabalho. Pague com segurança e deixe uma avaliação, tudo através da TaskRabbit.
Perguntas frequentes
You bet. Whether your garage has become a dumping ground for all the odds and ends that don't quite fit in the rest of the house or your organizational system from last year just didn't do the trick, and you need an extra hand, Taskers can help. Start the season clutter-free with the help of experienced, trusted Taskers.
Nope. When you hire Taskers for springtime cleaning services, they'll arrive with all the supplies they need to get the job done. When booking Taskers, describe what you need to be accomplished –– maybe that's a full house cleaning, a deep clean of the kitchen, or a garage clean-up –– browse and book a trusted Tasker, and let them know to bring their own supplies. Yep, it's just that easy.
Sure can. Whether you got bitten by the spring cleaning bug this morning or realized you need an extra hand, Taskers are here to help. Simply browse nearby spring cleaning services in the app, and filter by "Today." Then you'll follow the same steps as always, checking out rates and reviews to choose Taskers that are best suited to your job. Before you know it, you'll be admiring your clean, tidied house.
Yep. Spring cleaning means something different to everyone –– so whatever you need to check off your list to make your home feel fresh, there's a Tasker for that. Simply search for a window washer in the app, and communicate exactly what you'll need to be washed. First floor? Two-stories? Inside and outside of windows? Give all the details you can so your Tasker can come prepared to tackle the job.
You bet. What better way to welcome a new season than to start fresh? Whether you need a fridge or oven deep cleaned –– or the whole house from top to bottom, simply communicate your checklist with your Tasker and consider it cleaned.