Limpeza pós-mudança
Entregue a chave de uma casa limpa. Poupe dores de cabeça com um tasker de confiança a tratar dos serviços de limpeza.
Entregue a chave de uma casa limpa. Poupe dores de cabeça com um tasker de confiança a tratar dos...
Procurar ajuda
Serviços de limpeza de mudanças do espaço antigo
É altura de embalar tudo e sair. Antes de fazer a mudança, quer limpar o apartamento. Mas quem tem tempo para isso?  
Nada tema: os taskers estão a caminho. Em vez de lavar as paredes da sala até de madrugada, porque não reservar um tasker experiente para tratar da limpeza? Os taskers tratam de tudo, desde esfregar o chão e casa de banho, a limpar a mobília e reparar buracos na parede, deixando o espaço imaculado e pronto para receber alguém novo.
Descanse: os taskers tratam de tudo e a casa fica a brilhar, tal como no dia em que se mudou. 
Como funciona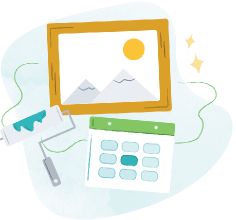 Diga-nos o que precisa que se faça e a melhor hora e local para si.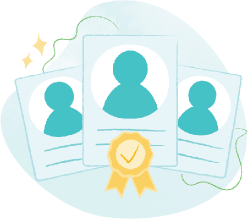 Procure taskers de confiança conforme a competência, avaliações e preço. Converse com eles para acertar pormenores.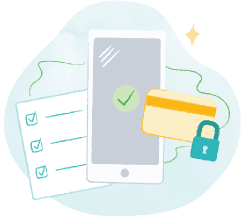 O tasker faz-lhe uma visita e faz o trabalho. Pague com segurança e deixe uma avaliação, tudo através da TaskRabbit.
Perguntas frequentes
You dream it; Taskers can do it. Experienced Taskers will check off every item on your to-do list to keep you and your landlord happy. From vacuuming and mopping the floors, to scrubbing the counters and bathroom, and everything in between. They know what landlords like to see on move-out day, and they'll be working on your behalf to check off all of those to-dos.
Nope. If you have supplies you want to be used, great. If not, don't sweat it. Just make sure you're clear with your instructions when booking a Tasker –– they'll be happy to bring their tried and true cleaning products to whip your place into shape before move out.
We're glad to hear you're planning! Clients can book a Tasker up to two-weeks in advance. This ensures both clients and Taskers are clear about what the job is and that it fits into their schedule, leading to the best results.
Nope! If you already have the keys to your new digs or have something else to take care of, you're free to leave them to clean. If you'd like to hang around, you're welcome to do that, too. As always, it's best to communicate upfront with your Tasker. Once you've booked a Tasker for your move out cleaning, you'll be put in contact with him or her directly and be able to hash out all the details.