Serviços de desinfeção
Precisa que alguém desinfete a sua casa ou escritório? Contrate um tasker para tratar das suas necessidades de desinfeção.
Precisa que alguém desinfete a sua casa ou escritório? Contrate um tasker para tratar das suas ne...
Procurar ajuda
Serviços de limpeza e desinfeção
Cuidar dos espaços em que vivemos no dia a dia vai para além de manter as revistas organizadas. Isso é particularmente importante neste momento: para nos prepararmos para situações sociais, os serviços de desinfeção tornaram-se essenciais. Serviços essenciais limpam espaços a fundo diariamente para continuar a prestar um atendimento responsável e seguro. 
Por isso, quer tenha uma pequena loja, quer procure serviços de limpeza e desinfeção para a casa, os taskers podem ajudar. Têm os produtos, as ferramentas e o tempo para limpar cada maçaneta, superfície e área de toque frequente de que precisar.
Como funciona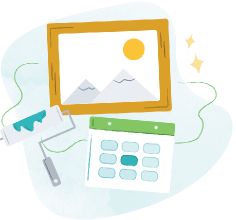 Diga-nos o que precisa que se faça e a melhor hora e local para si.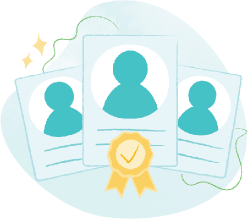 Procure taskers de confiança conforme a competência, avaliações e preço. Converse com eles para acertar pormenores.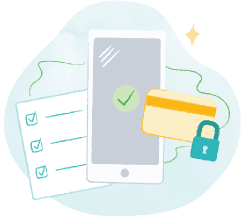 O tasker faz-lhe uma visita e faz o trabalho. Pague com segurança e deixe uma avaliação, tudo através da TaskRabbit.
Perguntas frequentes
Think about which spaces might benefit the most from cleaning and disinfecting in preparation for sending your task description to Taskers. Consider tidying your space of clutter or unnecessary items that might slow Taskers down. Chat with your Tasker before the task commences to determine what cleaning supplies they can provide, what personal protective equipment they have, and what precautions generally they will take to protect themselves and you.
Definitely! We would encourage you to use the TaskRabbit chat feature to give your Tasker all the instructions and details they need to get the job done, as well as answer any questions that may come up during the disinfection process, so that you don't even need to be in the room where it happens.
You bet! No job is too big or small. Taskers can take on disinfecting commercial spaces as you prepare to welcome employees back to the office.
Yes! You can search for Taskers who are available for same day help to sanitize your space as soon as you need.
You can talk to your Tasker to decide which of you will provide cleaning supplies and protective equipment, and what they will use. When choosing cleaners, the EPA has provided guidance regarding products approved for use against COVID-19. See the EPA-approved list. Federal guidelines recommend using disinfectants labeled to be effective against emerging viral pathogens, diluted household bleach solutions (5 tablespoons per gallon of water), or alcohol solutions with at least 70% alcohol, that are appropriate for the surface.