Ajuda com canalização
Os taskers experientes vão resolver os problemas de canalização.
Os taskers experientes vão resolver os problemas de canalização.
Procurar ajuda
Serviços de canalização
A Canalização é um mundo estranho. É um canto de manutenção da casa que a maioria de nós preferia não visitar. Felizmente, existe a TaskRabbit. A TaskRabbit dá-lhe acesso a uma plataforma de taskers experientes perto de si para poder resolver todos os problemas de canalização, grandes ou pequenos.
Já não precisa de enfrentar autoclismos com fugas e torneiras que pingam sem ajuda. Contrate um tasker verificado, experiente e confiável.
Os taskers podem ajudar com a canalização, mas todos têm competências variadas. Certifique-se de que descreve a tarefa em detalhe para garantir que reserva o tasker certo para a tarefa!
Como funciona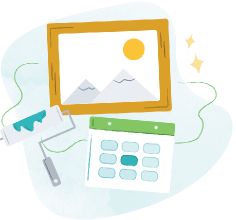 Diga-nos o que precisa que se faça e a melhor hora e local para si.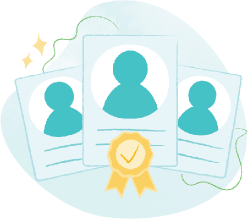 Procure taskers de confiança conforme a competência, avaliações e preço. Converse com eles para acertar pormenores.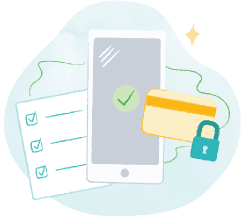 O tasker faz-lhe uma visita e faz o trabalho. Pague com segurança e deixe uma avaliação, tudo através da TaskRabbit.
Perguntas frequentes
Many Taskers have experience installing washing machines, dishwashers, dryers, garbage disposals, water heaters, water filter systems, water pumps, bidets, and other plumbing appliances. Note: If your project requires a licensed plumber, confirm your Tasker has the licenses needed when describing the job.
TaskRabbit's mission is to connect customers and Taskers quickly and easily. Many Taskers are available same-day. While the exact time frame depends on the scope of your job and your Tasker's availability, most projects can be completed within a day.
Taskers who provide plumbing services on TaskRabbit have average rates starting at about $40 per hour, although prices vary from Tasker to Tasker. You can browse Taskers available near you and select a Tasker by reviews, skills, and rates. Once you've agreed on task details, you'll pay and leave your review right through TaskRabbit.
Yes. Taskers can help fix plumbing issues large and small. They can also deal with leaky faucets, running toilets, clogged drains, and other kitchen plumbing and bathroom plumbing issues. Don't hesitate to hire a Tasker if you think your job is too small - Taskers can make your life easier!
Taskers are independent contractors; when you're choosing a Tasker, if your job requires a licensed plumber, be sure to check with your Tasker to ensure that s/he has the appropriate qualifications.