Serviços de desempacotamento
Caixas ainda empilhadas no canto? Organize-se e instale-se rapidamente após a sua mudança com os serviços de desempacotamento de taskers ...
Caixas ainda empilhadas no canto? Organize-se e instale-se rapidamente após a sua mudança com os ...
Procurar ajuda
Serviços de desempacotamento
O que demora mais tempo numa mudança é desembalar tudo. Esta é uma tarefa gigante, esteja a mudar-se para outra cidade ou para o outro lado da rua. Felizmente, não tem de fazer todo o trabalho sozinho. Os taskers disponibilizam serviços de desembalagem para tornar a sua vida mais fácil. E o número de embalagens não os assusta. 
Com a TaskRabbit, pode contratar um tasker para desembalar os conteúdos da casa, apartamento ou escritório. Os taskers têm todo o prazer em ajudar com qualquer tarefa de mudança, independentemente da dimensão. Taskers experientes ajudam a transportar, desembalar e instalar tudo, para que só lhe reste desfrutar do seu novo espaço.
Como funciona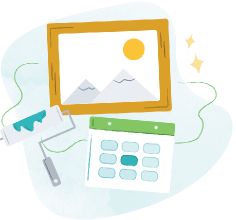 Diga-nos o que precisa que se faça e a melhor hora e local para si.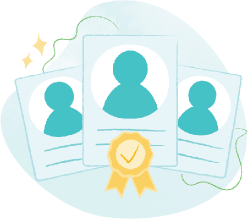 Procure taskers de confiança conforme a competência, avaliações e preço. Converse com eles para acertar pormenores.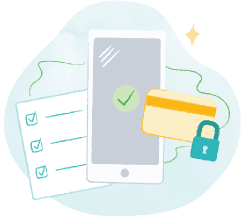 O tasker faz-lhe uma visita e faz o trabalho. Pague com segurança e deixe uma avaliação, tudo através da TaskRabbit.
Perguntas frequentes
Yes! Taskers are happy to help you move and unpack a whole house or a single room. Work directly with experienced Taskers to find the perfect fit for the job.
Generally, Taskers can complete your job within a day or two of your request. We understand that you don't want to live in a sea of boxes after your big move, so our mission is to connect you with background-checked, experienced Taskers as quickly as possible. In some cases, you can even get the job done the same day of your request!
TaskRabbit's unpacking help starts at about $40 an hour, although prices vary from Tasker to Tasker. When you hire a Tasker, you'll start by describing what you need, how long your job will take, and whether you require additional tools like a truck or moving van. From there, you can browse our marketplace of local unpacking experts and select a Tasker by reviews, skills, and price. Once you've agreed on job details, you'll pay and leave your review right through TaskRabbit. It's a transparent and secure way to hire a helping hand.
They do! When you use TaskRabbit to find unpacking services, you'll connect with Taskers who specialize in unpacking and moving. Many experienced Taskers have worked for companies like FedEx in the past, and understand how to make a move to a safe, secure, and efficient.
That depends on the Tasker you choose. Some Tasks require a two-hour job minimum, for example, while others are happy to complete even a small job. Browse our marketplace to find the perfect fit to help you battle that stack of boxed.