Manutenção e serviços de paisagismo
Mantenha a paisagem da sua casa perfeita. Os taskers cuidam do seu relvado e jardim, desde as sementes à fertilização.
Mantenha a paisagem da sua casa perfeita. Os taskers cuidam do seu relvado e jardim, desde as sem...
Procurar ajuda
Paisagismo
Diz-se que a relva é mais verde do outro lado. Como está a sua? Sejam quais forem as suas tarefas de paisagismo, os taskers podem ajudar. Desde o design à execução e manutenção, temos taskers para tudo.
Veja avaliações e classificações de taskers e, depois, faça uma reserva.   

Converse diretamente com o tasker — tudo dentro da aplicação. 

Pague sem esforço através da aplicação quando os serviços de paisagismo estiverem terminados — sem faturas, sem trocos, sem surpresas.
Como funciona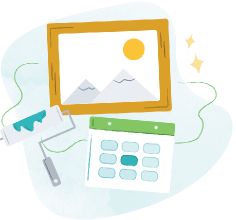 Diga-nos o que precisa que se faça e a melhor hora e local para si.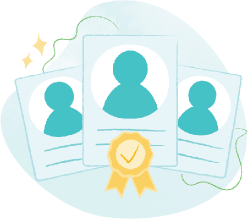 Procure taskers de confiança conforme a competência, avaliações e preço. Converse com eles para acertar pormenores.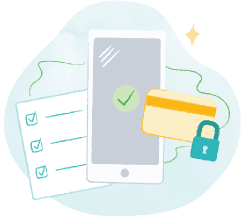 O tasker faz-lhe uma visita e faz o trabalho. Pague com segurança e deixe uma avaliação, tudo através da TaskRabbit.
Perguntas frequentes
Definitely. Whether you need help with lawn mowing, weeding, edging, planting, watering ––you name it, a Tasker can help with it. Weekly, monthly, whatever schedule works best for you. Taskers can help make your yard the envy of the neighborhood, and it's only a few clicks away.
Sure can. You'll follow the same process –– simply open the app or site, search for local landscapers near your business, browse trusted Taskers, describe your to-do list (or dream landscaping needs) and book the one that best suits your particular needs.
Sure. Landscaping Taskers are often experienced in designing and installing hardscapes including paver patios, walkways, retaining walls, water features, decks, driveways, and more. Describe your hardscaping needs, browse and book a Tasker that is right for you, and before you know it, you'll be enjoying your beautiful patio.
Absolutely. Experienced Taskers can help with just about any landscaping need you may have. Maybe you need help understanding which flowers, bushes, and plants thrive in your particular yard –– Taskers can help with that. Perhaps you're looking for comprehensive landscape design, book a Tasker. Maybe you need help designing and planting. Yep, they can do that, too. No matter what kind of landscaping help you need, there's a Tasker for that.
Nope. Your landscaping job ends once you book a trusted Tasker. So sit back, relax, check some other items off your to-do list, and let them take care of the rest. Of course, you can be on-site to advise or chat with them. Whatever you works for you!