Entrega de mercearias
Entregue a lista de compras a taskers perto de si e eles abastecem a sua despensa. Entrega contactless e no mesmo dia disponível.
Entregue a lista de compras a taskers perto de si e eles abastecem a sua despensa. Entrega contac...
Procurar ajuda
Serviço de compra e entrega de mercearias
Nunca desejou que a mercearia lhe aparecesse com as compras em casa? Agora é possível com o serviço de entrega de mercearias. Já não tem de pegar nas crianças, esperar na fila, chegar a casa e descobrir que se esqueceu de uma coisa na lista. Escolha um tasker, envie-lhes a lista de compras e eles percorrem os corredores da mercearia por si... e depois entregam as compras à sua porta.
Atualização relativa à COVID-19: Para proteger a saúde e segurança de todos os utilizadores, é obrigatório manter o distanciamento social durante a realização de todas as tarefas. Pode pedir tarefas contactless nos detalhes da reserva ou em conversa com o tasker. Certifique-se de que segue todas as diretrizes e regulamentos de saúde pública quando reservar uma tarefa.
Como funciona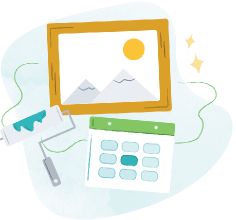 Diga-nos o que precisa que se faça e a melhor hora e local para si.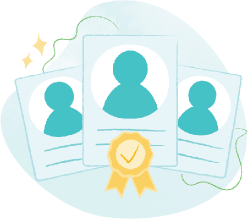 Procure taskers de confiança conforme a competência, avaliações e preço. Converse com eles para acertar pormenores.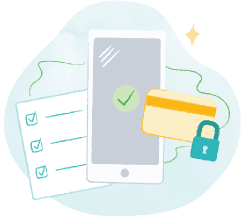 O tasker faz-lhe uma visita e faz o trabalho. Pague com segurança e deixe uma avaliação, tudo através da TaskRabbit.
Perguntas frequentes
Nope. You can schedule the delivery to be left at your front door (back door, side door, office, garage –– you get the idea) and get them when it's convenient for you. Of course, you should be mindful of the fact that they're groceries and could be temperature sensitive. Just make arrangements beforehand on what you want to keep cool.
No problem. Once you book a local grocery delivery Tasker, you two will communicate directly. That means if the store is out of your favorite cream, you can chat about substitutes. Text, phone call, whatever works for you.
Sure can. You have two options here –– you can book one Tasker for both grocery runs, or you can split it up into separate tasks and book multiple Taskers. It's up to you. Consider if the stores are near one another, if your items will stay fresh while doing the second round of shopping, and the timeline required. And whether you choose to stick with one or multiple Taskers, you'll be able to check those items off of your to-do list.
Definitely. We get it –– life happens. And Taskers are here to help. Maybe you forgot something on your grocery run, you're throwing an impromptu dinner party, or simply can't make it to the store because life is busy. No problem. Simply sort Taskers by today's date to choose an available Tasker to help.