Serviços de cuidado da relva
A relva está mais verdejante quando é cortada e regada adequadamente. Deixe que os taskers locais tratem da sua relva enquanto descontrai.
A relva está mais verdejante quando é cortada e regada adequadamente. Deixe que os taskers locais...
Procurar ajuda
Cuidado da relva
Ah, o cheiro a relva acabada de cortar. Há poucas coisas melhores. Exceto se a relva não tiver de ser cortada por si. Chegaram os taskers.  Pode deixar a tarefa com eles, para cortar a relva uma vez ou regularmente. 
Reserve um tasker para tratar de tudo. 

Conversem diretamente — sem intermediários, sem confusões. 

Pague sem esforço através da aplicação quando o trabalho estiver terminado — sem faturas, sem trocos, sem dores de cabeça.
Como funciona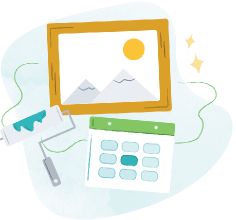 Diga-nos o que precisa que se faça e a melhor hora e local para si.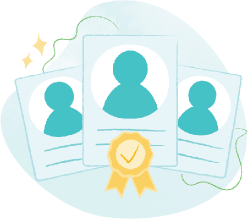 Procure taskers de confiança conforme a competência, avaliações e preço. Converse com eles para acertar pormenores.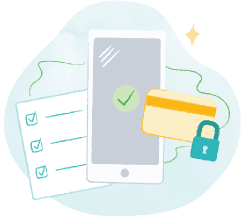 O tasker faz-lhe uma visita e faz o trabalho. Pague com segurança e deixe uma avaliação, tudo através da TaskRabbit.
Perguntas frequentes
Nope. When you choose your experienced lawn care Tasker you'll explain what you need done –– then you can sit back, relax, and know your lawn will be cared for. Whether that's lawn mowing, weed control, edging or more, you can rest assured your experienced Tasker will take care of it for you.
Definitely. You'll see that option when booking a Tasker. Local lawn care providers are available for one-time bookings or recurring services. Whatever you need, a Tasker can provide.
Yep. Many lawn care Taskers are also experienced tree trimmers, and would be happy to help you. Whether they're small hedges and shrubs or mature trees, simply describe your task in detail, browse and book a Tasker with experience that matches your needs, and communicate the details to ensure you're on the same page.
Certainly. Experienced Taskers can help with just about any lawn care need you may have. Think about your outdoor to-do list. Seriously, go wild. Hand weed the garden? Yep. Fertilize the lawn? Sure thing. Aerate the grass? Yep. While you're at it, they can also dethatch. Not to mention the obvious: mow, edge, and weed-whack.
Sure can. Maybe your in-laws are making a surprise visit, and the lawn is out of control, or you're tired of hearing "I'll get to that this weekend," or your lawnmower broke. We get it –– life happens. Whatever the circumstances, Taskers are here to help. Simply search for local lawn services available today, describe what you'll need done, browse and book a trusted, available Tasker.