Serviços de limpeza domésticos
Está à procura de serviços de limpeza domésticos? Não importa qual seja a tarefa, os limpadores locais podem tratar das suas necessidades...
Está à procura de serviços de limpeza domésticos? Não importa qual seja a tarefa, os limpadores l...
Procurar ajuda
Limpeza de casas
Sabemos que já pensou "Quem me dera que a casa se limpasse sozinha". Não conseguimos fazer isso, mas conseguimos mostrar-lhe um serviço de limpeza local e de confiança. Chamam-se taskers. Seja lavar o chão, lavar balcões, mudar lençóis — os taskers especialistas em limpeza da casa fazem tudo. 
Veja avaliações e classificações de taskers de limpeza de casa perto de si.

Reserve um tasker e converse com ele diretamente — sem intermediários, sem confusões.

Agende uma limpeza de casa individual, mensal, semanal — quando precisar e quando for conveniente.
Como funciona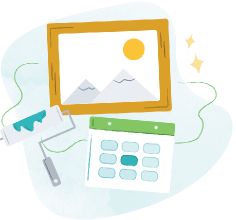 Diga-nos o que precisa que se faça e a melhor hora e local para si.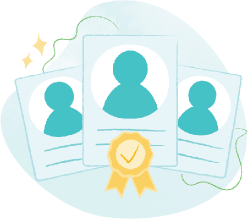 Procure taskers de confiança conforme a competência, avaliações e preço. Converse com eles para acertar pormenores.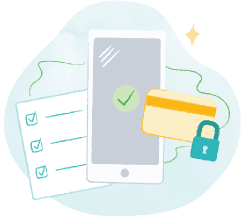 O tasker faz-lhe uma visita e faz o trabalho. Pague com segurança e deixe uma avaliação, tudo através da TaskRabbit.
Perguntas frequentes
Nope. When you book your Tasker for your house cleaning service, you'll communicate expectations. Think: how to get in and lock up after, which cleaning products you'd like used (and where to find them in the house), and more. But if you want to be home, that's great, too. Whatever works for you, works for us.
Yep! While we can't give you an extra day just for laundry, we can do it for you. Taskers can help with house cleaning, tidying, laundry –– you name it; they can do it! Simply describe your to-do list in detail (including laundry, washing the windows, emptying the dishwasher, making the beds, and more), book with a Tasker who is skilled in those areas, and communicate directly with him or her to share any specifics.
Absolutely! Whatever you need to help make your life run smoother, Taskers are here to help. Weekly, bi-weekly, monthly, or one-time cleaning, house cleaners are happy to help your house sparkle on your schedule.
We're so glad you asked. Your peace of mind is so important to us. It's why we conduct background checks on all of Taskers. Rest assured every Tasker you book has passed. What's more, we know how important it is to hear feedback from other clients, that's why we encourage you to browse the ratings and reviews of Taskers.
Nope! Our goal is to make your life easier, not stress you out. Remember: this is a judgment-free zone. So whether it's been minutes or months since you last cleaned, don't sweat it. Describe your needs and expectations, choose the right Tasker for the job, chat with them about any particular requests, and come home to a tidy, clean house! Do what works for you, not your mom. (Hi, mom!)