Limpeza em mudanças
Prestes a mudar-se para a casa nova? Torne o seu lar numa realidade com o serviço de limpeza pré-mudança de um tasker com experiência.
Prestes a mudar-se para a casa nova? Torne o seu lar numa realidade com o serviço de limpeza pré-...
Procurar ajuda
Serviço de limpeza de mudanças do espaço novo
Acabou de mudar de casa. Parabéns! Antes de abrir o champanhe, precisa de ir buscar a esfregona... mas depois de um longo dia de mudanças, limpar a casa nova é a última coisa que quer fazer. Não se contente com uma vida nova em sujidade antiga: ­­ reserve um tasker para uma limpeza de mudanças.  
Com apenas alguns cliques, a casa nova fica a brilhar. Isso quer dizer que os taskers riscam qualquer tarefa na sua lista — limpar o pó a candeeiros, esfregar azulejos, limpar janelas — até que só lhe reste descansar e desfrutar da sua casa pronta a viver. 
Como funciona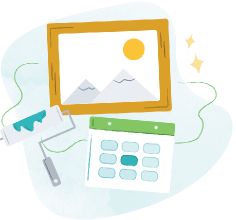 Diga-nos o que precisa que se faça e a melhor hora e local para si.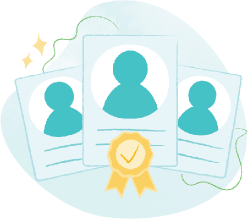 Procure taskers de confiança conforme a competência, avaliações e preço. Converse com eles para acertar pormenores.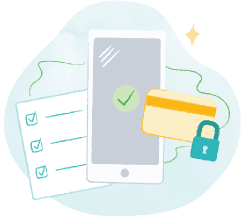 O tasker faz-lhe uma visita e faz o trabalho. Pague com segurança e deixe uma avaliação, tudo através da TaskRabbit.
Perguntas frequentes
The short answer: whatever you'd like. From scrubbing the floors and toilets to wiping down the fridge and counters, and whatever else will make you feel at home, Taskers can make it happen.
Taskers are experienced at new house cleanings and will check off your to-do list and make recommendations –– things you would never have thought of, but want to have done. That's just one benefit of hiring a Tasker.
Nope. That's the beauty of booking Taskers –– they're experienced and are there to make your life easier. Whether you haven't unpacked your cleaning supplies or simply don't own them, no problem –– just let your Taskers know in advance. They'll arrive with the proper supplies and equipment.
Definitely. Maybe it slipped your mind, or perhaps you thought you'd be up for cleaning your new place after you moved in, but you have too many other to-do items to check off. (Hello, unpacking!) We get it –– life happens. Whatever the reason, Taskers have your back. Let experienced move-in cleaning services make life in your new home more comfortable.
Nope! We get it –– you have to pack up your old place, supervising the move, unpack in your new house –– you have a full plate already! Let your Tasker do what they do best by taking care of your new home cleaning. Simply let the Tasker know how to enter, any other details you'd like to share, and how to lock up when they're finished.