Instalar luzes
Desde a substituição de lâmpadas à instalação de candeeiros, os nossos taskers são capazes de dar luz ao seu espaço.
Desde a substituição de lâmpadas à instalação de candeeiros, os nossos taskers são capazes de dar...
Procurar ajuda
Serviços de instalação de iluminação
Quantas pessoas são precisas para mudar uma lâmpada? Depende de quantos taskers contratar. Se não tem o tempo, as ferramentas, as competências ou a vontade de instalar iluminação nova, vá à TaskRabbit e encontre um tasker que o faça por si. 
Esteja a substituir lâmpadas em sítios difíceis de chegar ou a instalar candeeiros novos em toda a casa, temos taskers experientes disponíveis para ajudar a ver a luz — seja qual for a dimensão do trabalho.
Porquê lutar com a instalação de iluminação sem ajuda? Reserve uma tarefa hoje.
Como funciona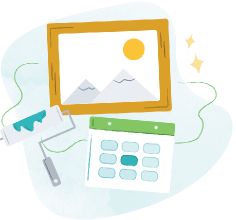 Diga-nos o que precisa que se faça e a melhor hora e local para si.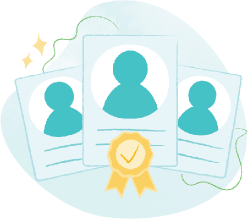 Procure taskers de confiança conforme a competência, avaliações e preço. Converse com eles para acertar pormenores.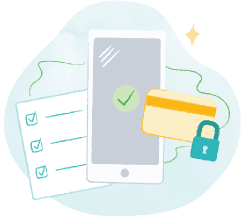 O tasker faz-lhe uma visita e faz o trabalho. Pague com segurança e deixe uma avaliação, tudo através da TaskRabbit.
Perguntas frequentes
Yes! Taskers have many skills, ranging from small residential lighting projects to large landscape lighting installation. Find a Tasker to help you install your external lights, add illumination to your walking path, or light up your backyard. It's all the same to light installation Taskers.
The exact time frame depends on the scope of your job and your Tasker's availability. Most jobs are finished in a day and you can book a same day Tasker!
Light installation starts at $40 per hour, although prices vary from Tasker to Tasker. When you hire a Tasker, you'll describe what you need. At that point, you can browse the selection and select a Tasker by reviews, skills, and price. Once you've agreed on job details, you'll pay and leave your review right through TaskRabbit. It's a secure and secure way to hire a helping hand.
Of course! After all, we want your residential or landscape lighting installation job to come out perfectly. The TaskRabbit platform allows you to chat with your Tasker to confirm job details and get on the same page.
Yes. Most Taskers who specialize in installing light fixtures have worked for electrical or lighting companies in the past. This means they have the tools, equipment, experience, and background needed to knock out virtually any lighting job you can imagine. This, of course, is especially important when it comes to electrical work. Most Taskers also bring their own tools to the job, so they always have everything they need to get the job done.