Ajuda para Pintar desde 65 €/hora
Seja uma casa inteira, um quarto ou uma parede, os taskers podem pintar até atingir a satisfação total. Os preços refletem a tarifa de ta...
Seja uma casa inteira, um quarto ou uma parede, os taskers podem pintar até atingir a satisfação ...
Procurar ajuda
Serviços de pintura
Quer pintar aquela parede (ou fachada, ou casa inteira) desde que se lembra, mas o dia nunca chega. A vida é atarefada e um trabalho de pintura não é algo fácil de riscar da lista. Em vez de adiar, entregue a tarefa a um tasker.
Com a TaskRabbit, pode contratar um tasker para pintar a casa, o apartamento ou o escritório. Os taskers prestam uma variedade de serviços de pintura da casa, interior e exterior. Nenhum trabalho é demasiado grande (ou pequeno!), quer queira uma parede de destaque ou uma casa inteira pintada.
Risque a pintura da lista de tarefas e reserve um tasker hoje.
Como funciona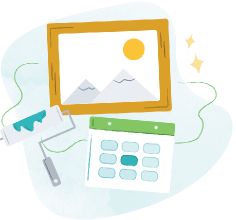 Diga-nos o que precisa que se faça e a melhor hora e local para si.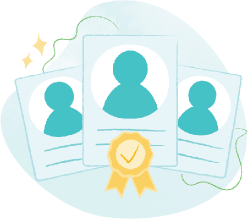 Procure taskers de confiança conforme a competência, avaliações e preço. Converse com eles para acertar pormenores.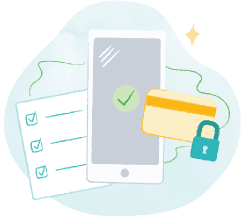 O tasker faz-lhe uma visita e faz o trabalho. Pague com segurança e deixe uma avaliação, tudo através da TaskRabbit.
Perguntas frequentes
Yes! Taskers have many talents, including interior and exterior painting. They love a nice, clean tape line, and no job is too large or small.
Our mission is to connect customers and Taskers quickly. While the exact time frame depends on the scope of your job and your Tasker's availability, Taskers finish most projects in just a few days, with many ready to start working same day!
TaskRabbit's painting help starts at $50/hour, although prices vary from Tasker to Tasker. When you hire a Tasker, you'll describe what you need. At that point, you can browse the marketplace of local house painters and select a Tasker by reviews, skills, and price. Once you've agreed on job details, you'll pay and leave your review right through TaskRabbit. It's a safe and secure way to hire a helping hand.
Yes. When you use TaskRabbit to find local house painters, you'll get a Tasker with experience in exterior and interior home painting. Before you hire a Tasker, you can read previous customer reviews and check out the photos of their other work.
Yes. Taskers help with all sorts of jobs - both large and small. Sure, they can paint a whole home, but they can also paint your front door or patch your walls before you move. When you submit a task request, you'll get to specify the details of your job. This matches you with Taskers who are best-suited to your needs, and who have the availability to get it done.